BUILD has finally begun on Tuesday, after a long wait. CodeValue is here at BUILD in full strength with 10 experts at the conference itself, and one more disappointed expert who unfortunately got stuck at home due to hurricane Sandy (Pavel, we're with you at heart).
By the way, if you missed it I am also publishing short updates on my twitter account @eranstiller.
BUILD Keynote – Steve Ballmer & Friends
The day began with Steve Ballmer's. Steve has a lot of energies on stage ("Developers, Developers, Developers" anyone?), and it was very exhilarating to watch him perform. Most of the keynote was composed of marketing stuff. Microsoft's key selling point for Windows 8 and Windows Phone 8, as Ballmer said, is that "for the best experience with a Windows 8 PC you should buy a Windows Phone". In my opinion, focusing on the integration between all devices (three screens) is strong card for Microsoft, who are entering the phone and tablet market pretty late, but are doing it in full force as Ballmer promised that Microsoft would invest much more in marketing.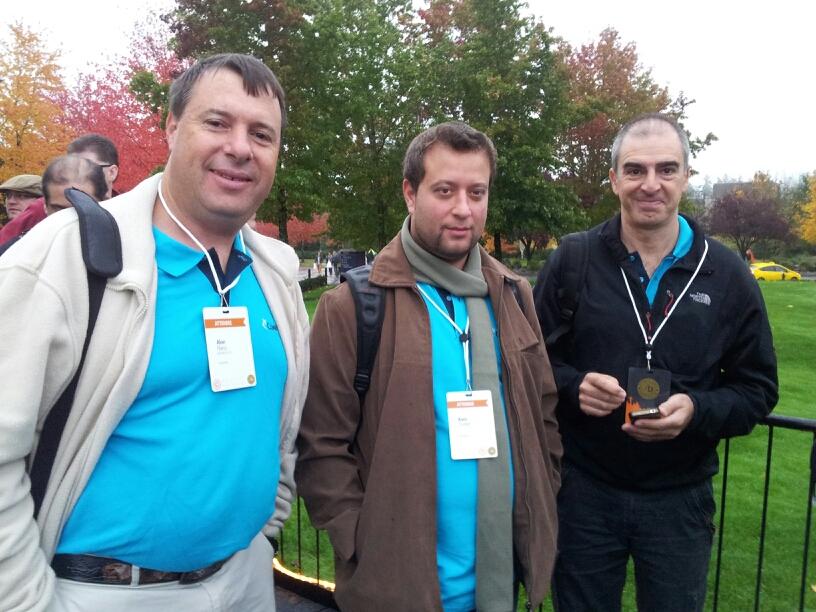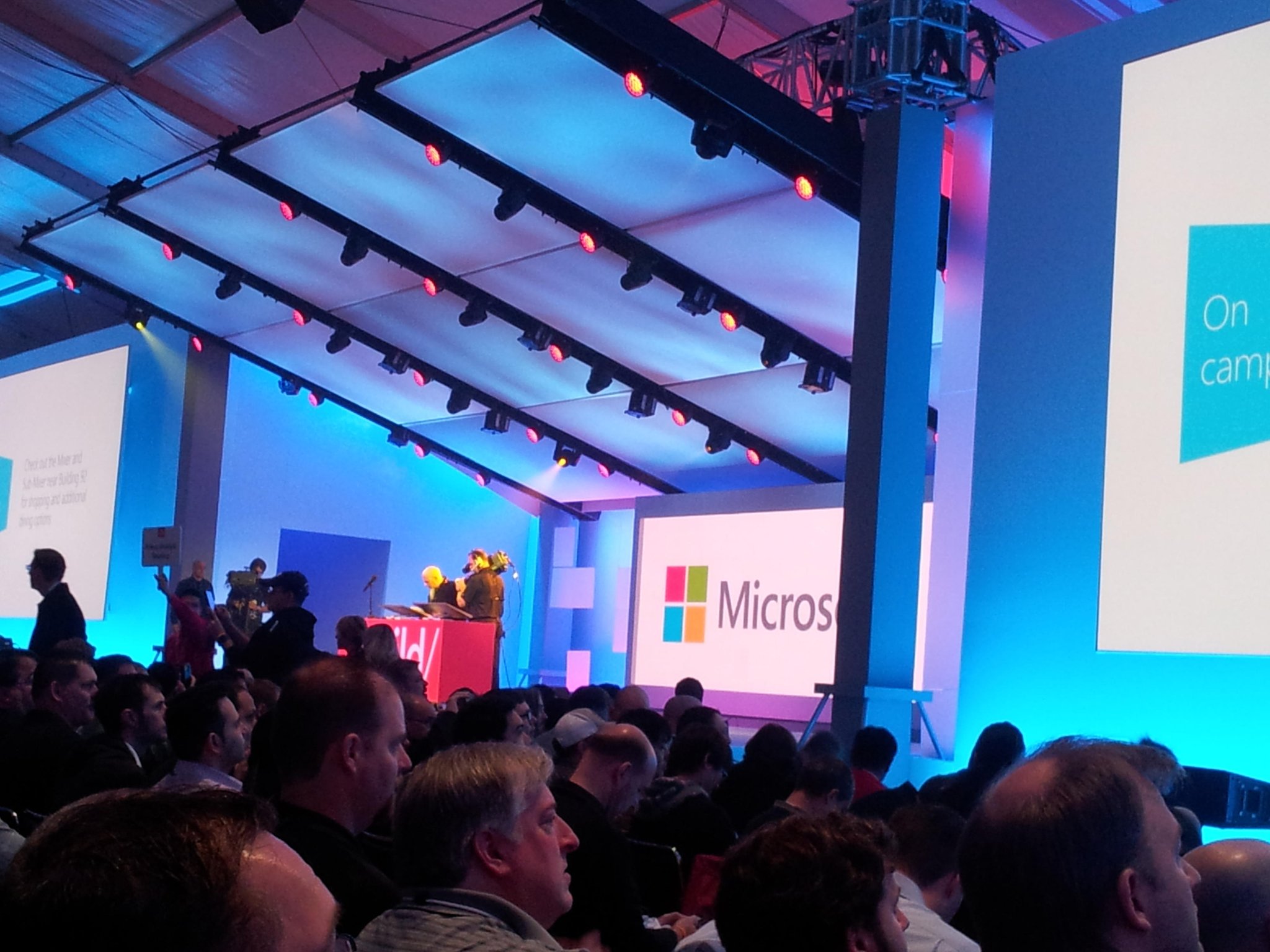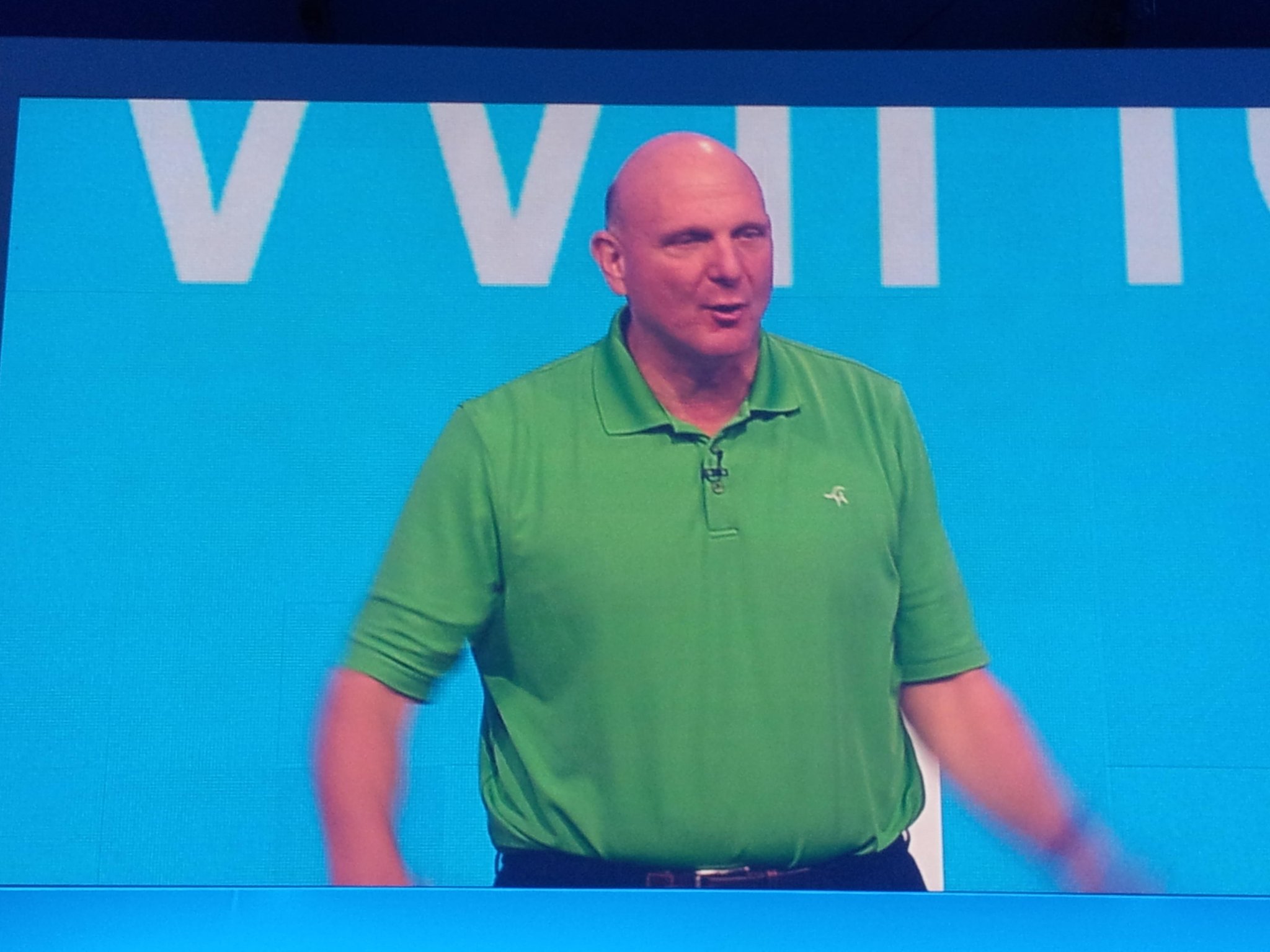 One of the coolest things on stage was an 82" touch screen running Windows 8, or as Ballmer called it – "An 82" Windows slate!". Imagine one of these in your house… A small surprise for me was Ballmer's announcement that each Windows Phone device comes with a free subscription to XBOX music streaming. I wonder if this subscription would have geographical restrictions, and in particular if it would work in Israel.
The highlight of the keynote came when Ballmer enthusiastically announced that all BUILD attendees would receive free 100 GB of SkyDrive storage, followed with a brand new Microsoft Surface 32GB device! Soon after, Nokia announced that it would giveaway each BUILD attendee a brand new Nokia Lumia 920 – the Windows Phone flagship. I like my presents very much! Thanks Microsoft & Nokia!!
Besides the cool giveaway, the main developer related announcement in the keynote was that the Windows Phone 8 SDK is finally officially released and you can go ahead, download the SDK and develop winning Windows Phone applications.
BUILD Sessions (to be continued…)
In a following post, I'll provide some highlights from the BUILD sessions I attended on Day 1. Stay Tuned!